We have now started a 'Gallery' page to showcase your projects. As a user of our products or tech information, feel free to supply pictures of your projects so that others can appreciate your work and benefit from your experiences! Below is a sample of images sent in by customers and assorted DTec projects.
'Turn-key' Kart Engine Dyno's by Daniel Haigh built with DYNertia Systems
(Contact Daniel on +61(0)490214253)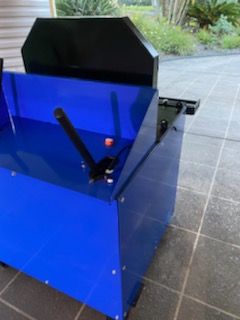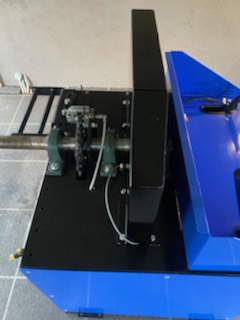 A selection of Chassis Dyno's from Syahz (Dr Dyno) in Malaysia, 'Turn-key' dyno solutions running DYNertia3 systems
Allister from Metro Bike Performance and his quality Motorbike Dyno
The following pictures were supplied courtesy of Karl at Flatnaka Motosportz (Picton, NSW)....

Karl's complete home made chassis dyno system based around Dynertia - clever, compact and effective

Simple high speed fan system

Dynamometer console

Roller machined by Wilton Engineering Pty Ltd.
Martin's Small Engine Dyno at testing stage
Kevin's beautifully finished portable Go Kart Chassis Dyno
Go Kart Engine Dyno by Kayez Kahn from Kaz Racing

Kaz Racing's 1st class design- How could a customer not be impressed with this presentation!
Allan's Inertia Engine Dyno during construction
The following pictures were supplied courtesy of Johan (South Africa)....
Engine Dyno built for Go Karts by Kevin at Mullavey Sprint Karting....

Kevin's superb home made dyno design even includes a hydraulic load for consistent 'running in' of his race engines
Engine Dyno built by Craig Jones...

Craig's clever home built dyno design makes use of a 'dog' clutch and machinery fly wheel for rugged simplicity
Chassis Dyno built by Claus Hansen (Denmark)...

Beautifully presented dyno project, superbly engineered in all aspects
Bosch LPS002 Inertia Chassis Dyno (Covers removed)
Small engine Closed Loop dyno using alternator as retarder
Bike & Go-Kart Trailer Chassis Dyno built by Craig (Australia)...

Project at construction, testing and final stages, great concept
RC Dyno under construction
| | |
| --- | --- |
| Motor Cycle Dyno built by Trevor (Cairns Australia)... | Something Different! (New Zealand) |
| | |
| Trevor's Design - Ready to Test & Put to Work | Experimenting with Electric Bikes |
Remote Control Car Dyno by Peter McDonald (Roller width 42cm)

Clean modular design
Built to last
Assorted Customers Dyno's prior to Converting to DYNertia...
Building your own Inertia Dyno?? Click here to let us show you how.
Flowbench built by Nick Silva...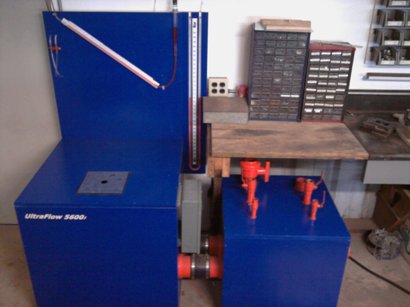 Nick has used our DTec information as a guide to develop his own Flowbench
Building your own Flowbench?? Click here to let us show you how.
General DTec projects....

Real world results are what we're after

On Water

Off Road
On Show

Field testing products

Ultimate adjustable sprocket
Super charged, air to water inter-cooled, EFI, coil on plug
Suzuki TL1000S test mule- Custom returnless fuel system with high/low mount injectors, high volume air box, Motec M400, coil on plug, the list just keeps going!
| | |
| --- | --- |
| | |
| Pro-Winder - Motor rewinding controller in industrial use | DIY Airflow Bench prototype |