Inertia Dyno ( Dynamometer ) Software & System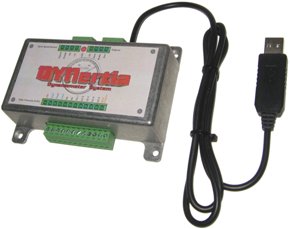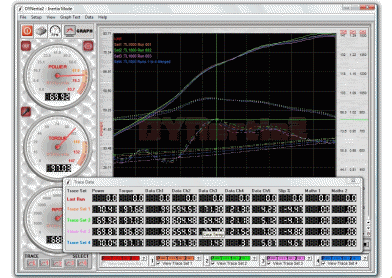 Inertia Dyno ( Dynamometer ) Software / Hardware unit allows easy DIY construction of an inertia dyno (or brake type dyno). Perfect for engine/vehicle testing and tuning, whether it be kart, bike, car or even RC model sized engines.
An inertia dyno operates on the principle of calculating the power required to accelerate a known mass, which is basically just a 'flywheel' coupled to the engine or vehicle. Your own homemade dyno is within easy reach!
We also provide a comprehensive Inertia Dyno Guide and Inertia Dyno Design Tools to assist in the designing and building of the inertia dyno assembly, regardless of it being an engine dyno or chassis dyno style. All you need in addition to this controller and the dyno inertia mass is a PC for the software (with a USB port).
Kit includes our 'Dynertia3' dyno software package. This software handles all the functions required of dyno control: setting up, saving runs, correcting for atmospheric conditions, filtering, displaying data, printing, overlaying and analyzing multiple runs.
◄ To NEW Inertia DIY Dyno Page for latest details, descriptions & screenshots | Brake type dyno's also!